Ana Valentina Angelo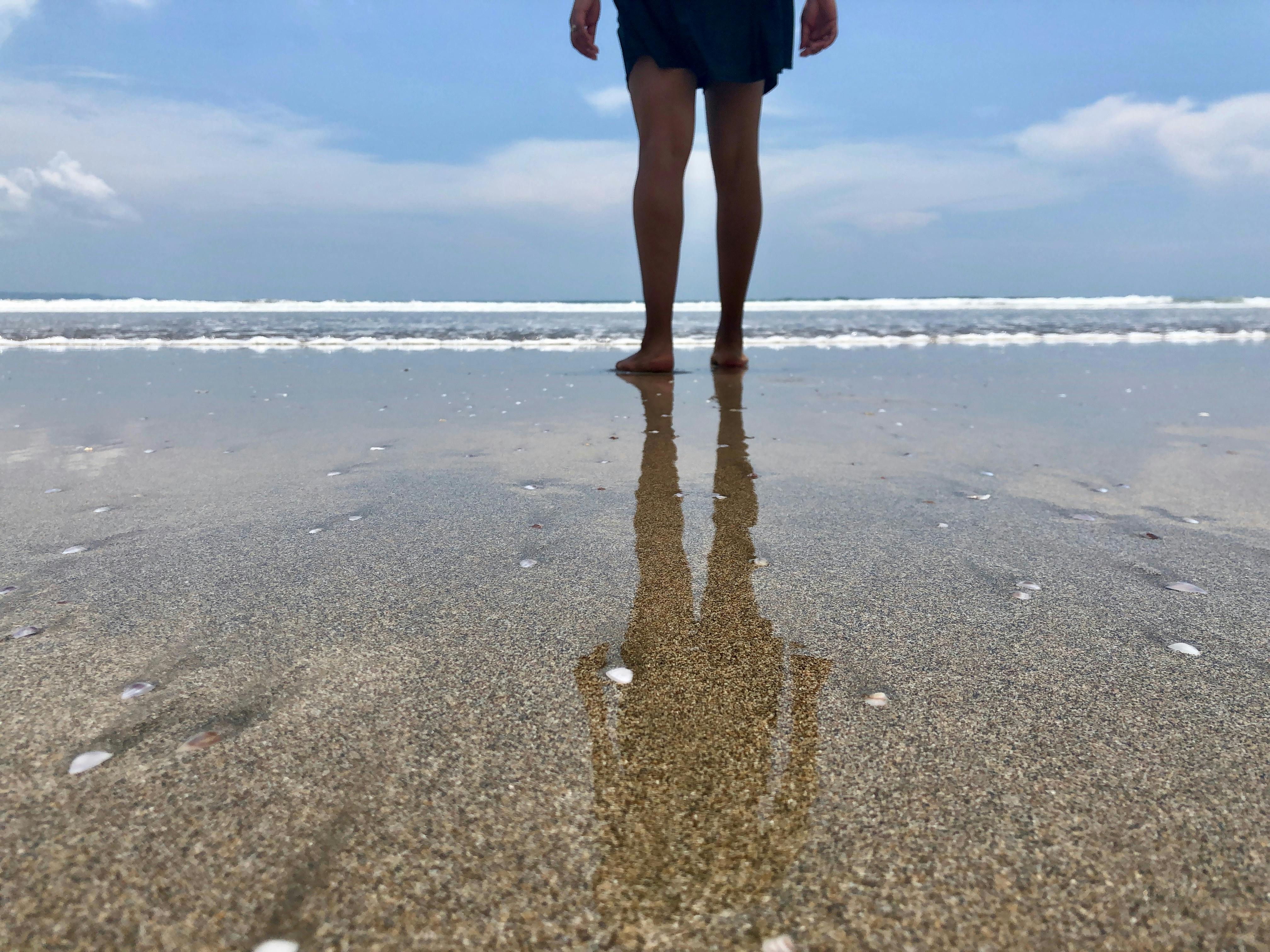 Bravo Figueira!
Another phase won! When will we be definitely free from Covid-19? As they say, "it's an ant job": At first, quarantine is attended to. Complicated days, deserted streets, closed shops, no leisure. Then the drop in the indices of those involved with Covid-19 is achieved and the Figueirense is released from quarantine. Part of the trade opens its doors, cultural spaces are offered to the public.
The figueirense slowly and organizedly goes back to the streets – very few tours – and shows up with a new look, all displaying countless models of masks, sometimes gloves, but no sand and no waves …
The days pass and the news comes, the whole city signposted opens its arms to Figueirenses and visitors. Cultural events, commerce, restaurants and the famous breakfast of Portuguese pastries in loco and, there's more … the waves. The beaches are open, Figueira!
It's a celebration, Figueira! I can't resist, I'm going to the beach.
How many people! There are so many …. They are the same as always! Something has changed … the procedure is new: on the streets, on the beaches and in any other open environment, masks are not required. On the largest urban beach in Europe, located at Praia da Claridade and Buarcos, groups should be kept away from each other. Seen from afar, they look like props on a huge patchwork of sand.
The sea breeze teases and seduces me.
The night comes. Like many others, I walk on the beach avenue walkway. A lot of movement, nothing crowded. For a few minutes I almost forget about the crisis.
How immeasurable is man's ability to adapt! It is not just the orderly social posture in complying with the rule in a prescribed situation, but (and mainly) for not allowing calamity to destroy your status as executor of your own destiny, however painful it may be.
Spring is here!
On the twenty-first of March, spring arrived, colored his garden and mine, Figueira, without knowing that the virus had arrived, says the poet beautifully. However, it is evident that spring would have come even if it knew that, in March of every year, his commitment is sealed with the waves of the Atlantic of Figueira da Foz!
source¹: https://www.transcend.org/tms/2020/03/portugues-a-primavera-nao-sabia-texto-inspirador-2/https://www.topinfluences.com/para-partilhar-nas-redes-poema-a-primavera-nao-sabia-atravessa-fronteiras-a-espalhar-a-esperanca-pelo-mundo/https://www.noticiasdecoimbra.pt/figueira-da-foz-aposta-na-dimensao-dos-areais-para-promover-praias-2/