Are you a sportie, a foodie, a beach lover, a culture afficionado or a mountain trekker? From Faro to the first cornerstone in Cevide, Portugal has many to offer to everyone! Here are 11 reasons to visit – and love – Portugal!
People from Europe – and actually from all over the world – are rediscovering Portugal. The country constantly ranks on the top of the best and most affordable destinations in the continent.
What makes it so amazing? There's the obvious – the beaches, the weather, the nature, the history, the warm and welcoming people – and the not so obvious reasons to visit Portugal, which we want to help you discover. Here we go!
1. Travel in style without breaking the bank
Portugal remains being one of the most affordable destinations in Western Europe. This means your money goes a long way around here, without compromising on quality. You'll get top notch accommodations, one of the best gastronomy experiences in the world and landscapes second to none – all that without having to burn the midnight oil for a year before going!
2. Hiking is Portugal's middle name
There are just so many choices of breathtaking sceneries that it's hard to even know where to start. The classic "Caminho de Santiago" is only one of them, going from Porto to Santiago de Compostela in Spain. There are others at least as amazing, if not more, like this guided tour through the "Serra da Estrela" and Buçaco. Also there are many daytrip trekking options, like the Peneda-Gerês National Park, where you could spot a roe deer or an Iberian wolf. Zip-lining is also an option for the adrenaline fans!
3. Waves. Yes, we have them!
What goes well together with sun, sand and sea? Waves! We have them all: from the ripples in closed beaches like São Martinho to some of the largest waves in the world, you'll find them all in Portugal! Do you want to go to a quiet beach, relax in the sand an go in for an occasional refreshing, or maybe play with the kids? Then head to São Martinho or to the Praia da Claridade. Feeling like getting the dust out of that surf board? Figueira da Foz offers some of the best point breaks in Europe. And for the professionals, or those who want to check them out doing the unthinkable, Nazaré will provide you with waves up to 30 meters!
4. The food is just mindblowing
When talking about European gastronomy, most people will immediately think French or Italian. But justice be done to the Portuguese cuisine! Super fresh fish, seafood and fruits, delicious free range meat, heavenly pastries and cheese that matches the world famous wines are available everywhere!
5. And speaking of wines…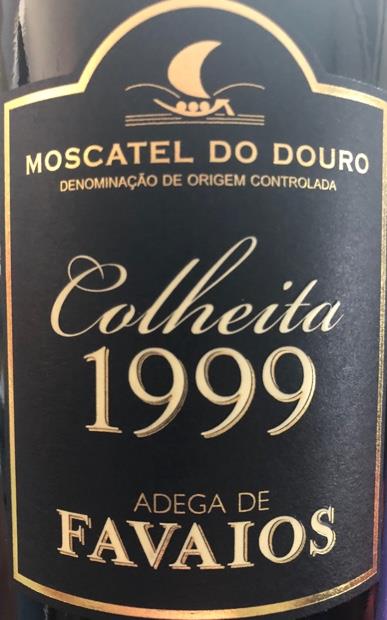 Wines in Portugal are a serious deal. While most people know Portuguese Porto wines and all the others get overshadowed by their French and Italian counterparts, Portugal consistently produces top quality wines. Don't take my word for it: Portuguese wines received no less than 279 awards and 144 gold medals in the Mundus Vini 2019. Here are the wines that received the Grand Golden Medal:

1999 Favaios Wine Cellar
Vineyard of Fava Touriga Nacional 2017
Adega de Pegões Selected Harvest red 2014
Seyra Porto Tawny 20 Years
Porto Monge 10 Years
6. The oldest city in Western Europe
Lisbon dates back to year 1200 B.C., and is one of the oldest cities in Europe – and the oldest in Western Europe! Ruins and stone monuments of the Neolitic and pre-Celtic eras can be seen in the outskirts of the city. The cradle of the Celtic civilization lies here, due to its strategic position, both commercially and militarily. The city played a key role in the development of the Greek and Phoenician commercial routes and in the development and defence of the Roman Empire.
7. The sunniest capital in Continental Europe
This is for sure one of the best reasons to visit Portugal! Lisbon not only delights us with over 3000 years of history: you can also enjoy it under blue skies and sunshine. With over 2800 hours of sunshine (3023 hours, according to MSN) per year, Lisbon is the sunniest capital and second sunniest city in western Europe!
8. The widest urban beach in Europe
Forget weird, packed riverside beaches where touristic boats will blow diesel smoke on your face. Figueira da Foz, also known as "The Queen of the Beaches of Portugal", is the widest urban beach in Europe. You'll find all you need in the city, a perfect gastronomic and sport infrastructure on the Promenade, and still be able to relax by the Atlantic on a white sandy beach. You don't wanna miss this!
9. Craftsmanship: the real deal
Portugal doesn't really like mass production of their traditions. Forget serialized souvenirs, there's much more to be explored! Hand painted tiles are probably one of the most known handcrafted items from Portugal, but not less beautiful or important are porcellain items, filligree, lace fabric and wicker baskets. Once you step away from the bigger touristic places and mingle with the locals, those items will catch your eye for sure!
10. The nightlife
It ends when it ends, which normally means "when the sun goes up". Basically, we're not in a hurry to go home. It doesn't matter if you're celebrating something or just enjoying yourself: the nightlife in Portugal will treat you very well. First, it's never-ending. You stop when you want to and not when they turn the lights on and put you on a curfew. Second, Portugal remains pretty safe, so walking around at 3am is no big deal. Third, if you're hungry, chances are you'll find good food nearby, no matter the time.
11. Kindness and cream-of-the-crop treatment
According to Internations.org, Portugal is the most welcoming country in the WORLD! We master the art of making you feel at home. Portugal and its people are known for being friendly and easy going, and we do it from the heart! Connecting is very important to us, so don't be surprised if we engage in conversation in any topic of your choice! Don't speak Portuguese? No problem! English works quite well in Portugal, even more than in Spain or France, and not only on touristic destinations. Anywhere you go, you'll find a chat buddy – we just love it!
Are you convinced about the reasons to visit Portugal? Go ahead a book your stay with us!